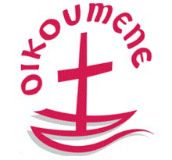 On 24 April 2017, as part of his official visit to Switzerland, His All Holiness Bartholomew I delivered a public address at the Ecumenical Centre in Geneva The visit coincided with The Ecumenical Patriarch's 25th anniversary of his enthronement and the 50th anniversary of the Orthodox Centre of the Ecumenical Patriarchate in Chambésy.
In his address, the patriarch highlighted the strong, ongoing commitment of the Orthodox churches to ecumenism and discussed such topics as; the theological imperative of tackling climate change, the importance of countering human trafficking and modern slavery, the role of science and technology in contemporary society, the plight and prospects of children today, and the need for all Christians to engage these issues in practical ways.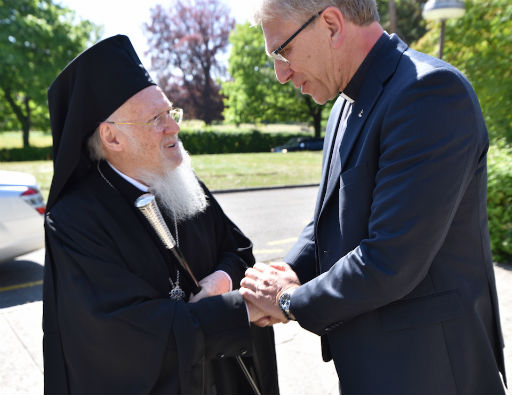 Responses to the patriarch's address were presented by Rev. Dr Olav Fykse Tveit,WCC General Secretary, and Prof. Dr Isabel Apawo Phiri, WCC Associate General Secretary.
The address and responses can be found on the WCC website using the following links:
Address of His All-Holiness Ecumenical Patriarch Bartholomew
WCC General Secretary, Rev. Dr Olav Fyske's response to the address
Response by Prof. Dr Isabel Apawo Phiri for the WCC's Climate Justice Work and the Blue Community