This issue's message comes from India.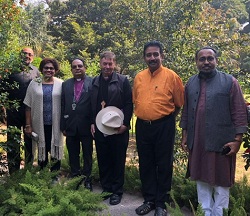 Bishop Philip Huggins (centre) with NCCI staff including President PC Singh (far left)
Over the last week Bishop Philip Huggins has been visiting the National Council of Churches in India (NCCI) and has been a guest interviewee at the 'Second Session of Spiritual Response to Critical Times' Conference.
After visiting the staff of our sister Council in Nagpur he then traveled on to Delhi. On Sunday 10 March he was interviewed before thousands at the Indira Gandhi Arena, Delhi.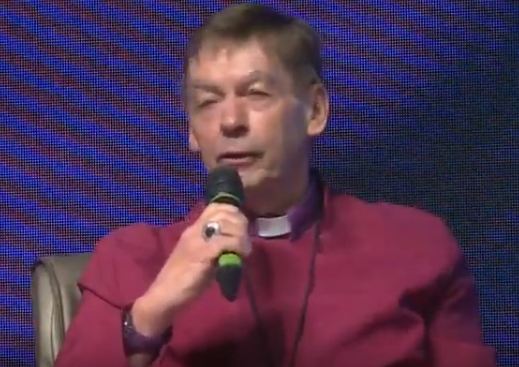 Watch the interview on Youtube here or on the Brahama Kumaris website here
Bishop Philip's interview is located at the 1 hour 20 mark of the 3 and half our session. You may wish to skip ahead to hear his comments on living in the world and loving God. He even closes with a song.
Our traveling prayers are with Bishop Philip Huggins as he returns to Australia.