National Anglican Family Violence Project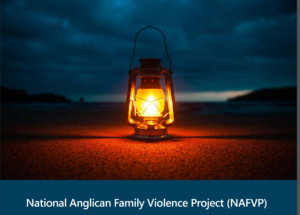 The Anglican Church of Australia has conducted Australia's first known national research into family violence within faith communities.
The National Anglican Family Violence Project (NAFVP) investigated the prevalence, experience, and impact of family violence for those who identify as Anglicans in Australia.
Top Line Research Results here 
Ten Commitments for Prevention and Response to Domestic and Family Violence in the Anglican Church of Australia here
Bishop Genieve Blackwell in The Age (14 June 2021): Anglican women put up with violence as part of a culture that needs to change  
The Right Reverend Genieve Blackwell, Chair Preventing Violence Against Women Committee of Management, shares the University of Melbourne's evaluation report of the Diocese of Melbourne's Preventing Violence Against Women Program. 
Read the full report and the executive summary here.