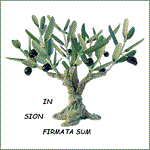 Following the Ecumenical Prayer Service Melbourne CBD, Saturday 2 June 2018, there are further plans in progress to support and advocate for the continuation of mission work in the Philippines.
Letters of support for Sr Pat and related events will be strengthened by an intended visit to the Philippine Ambassador in Canberra.
Sister Patricia Fox is an Australian missionary who co-founded the Our Lady of Sion congregation in the Philippines in 1990. Much of her work has been centred around assisting and advocating for impoverished farmers and indigenous peoples of the region.
On April 23, the Philippines immigration bureau revoked Fox's missionary visa and gave her 30 days to leave the country, citing "activities not allowed under the terms and conditions of her visa." Much of her work since has been helping impoverished farmers and indigenous peoples.
Video recordings of the Ecumenical Service held in Melbourne on Saturday 2 June can be found on Facebook using the following three links:
https://www.facebook.com/DonnaMarie01/videos/10216112830403096/UzpfSTEyODc4NzczMDU6MTAyMTE0MTgwMzcxODg0NDk/
https://www.facebook.com/DonnaMarie01/videos/10216112949006061/UzpfSTEyODc4NzczMDU6MTAyMTE0MTc4MDY1NDI2ODM/
https://www.facebook.com/DonnaMarie01/videos/10216113016887758/UzpfSTEyODc4NzczMDU6MTAyMTE0MTgwMzI0MjgzMzA/
Photos from the service of solidarity