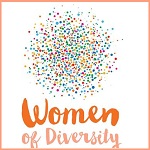 Book now for the Women of Diversity Dinner 2018
The Dinner is open to women of all ages and backgrounds.
When: Saturday 28 July 2018, 6:30 - 10:00pm
Where: The Emporium Function Centre, 258 South Terrace corner of West Terrace, Bankstown, NSW
An evening of intercultural friendship, food, and fun, including vegetarian dinner (kosher available on request). Book online here.
Women from across Sydney will come together an evening of shared conversation, a delicious vegetarian meal, dancing and cultural performances and to make new friends. A parallel event is planned for men on the same night.
A partnership of the Ethnic Communities' Council of NSW, Settlement Services International, the NSW Jewish Board of Deputies, Aboriginal, Australian South Sea Islander, Afghani, South Asian, Muslim, Uniting Church, Church of Jesus Christ of Latter-day Saints, and many other women.