VCC AGM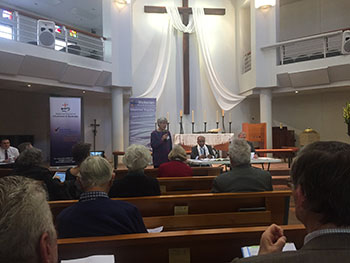 Sr Elizabeth addressed the AGM on Saturday 14 May 2016 and spoke about some of the challenges of the present time.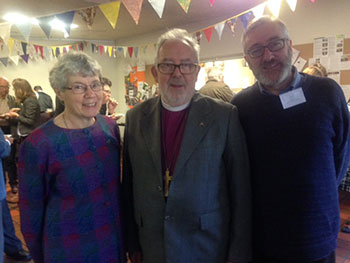 Pictured with Sr Elizabeth are Bishop Peter Danaher, President-elect of the Victorian Council of Churches, and Very Rev. Denis Stanley EV, VCC Standing Committee Member. This photo was taken at St John's Lutheran Church at the VCC AGM.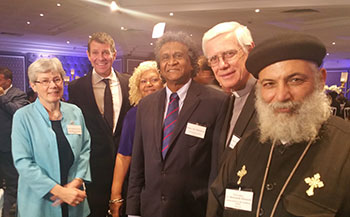 Annual Coptic Orthodox Dinner with NSW Premier, The Hon. Mike Baird on Sunday 15 May. Pictured from left: Sr Elizabeth Delaney sgs, Mr Baird, Mrs Sharon Minniecon, Pastor Ray Minniecon, Rev'd John Barr, President of NSW Ecumenical Council, and Fr Shenouda Mansour, General Secretary of NSW Ecumenical Council.