Ration Challenge 2017
During Refugee Week in June, more than 14,000 people across Australia took a stand for refugees – and for that we say thank you.
With the support of their generous sponsors, the Ration Challenge community raised over $3.2 million. The impact of their actions is being felt right now in communities all around the world.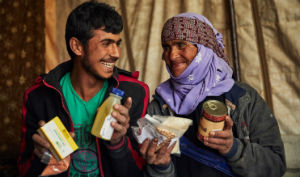 Money raised through the Ration Challenge is helping to provide food to Syrian refugee families like Joury's. It's also showing them there are people in this world who care

.
Families are receiving food rations so they don't go hungry. People are able to access urgently needed medical care. As well as having their immediate needs met, people are being given the opportunity to rebuild their lives through education programs, counselling and skills training. They now have the freedom to go to school, to get an education, to start a business, to raise a family.
Ration Challenge week might be over – but the difference this passionate community is making to the lives of refugees will be felt deeply around the world in the weeks and months ahead.Thank you for taking and stand and showing refugees we're with them, not against them.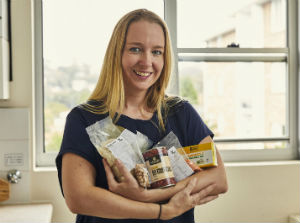 Ruthann, a Ration Challenge participant from Sydney, holds her entire week's rations in her arms.
To find out more about the Challenge, indivdual and team results visit the Act for Peace website.