YOUTH PoWR 2017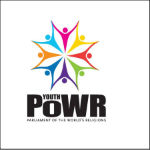 Together be the Light in Dark Times: Sparking an Interfaith Movement of Hope
Come together with other young people from diverse faith backgrounds at Youth PoWR (Parliament of the World's Religions) to have a voice in shaping our multi-religious, multicultural society.
When: Sunday, August 20, 2017 14:00 17:00
Where: Santa Sabina College, 90 The Boulevarde Strathfield, NSW
Entry is free and everyone is welcome. Entertainment, speakers and vegetarian dinner has been arranged for the event.
Share concerns about current social issues with civic and religious leaders
Engage with young people from other faiths and
Share your vision of a more compassionate and just society
Registration is essential, please book online.
As this event is organised by a team of volunteers from different religions a donation of $10 can be made on the night to cover costs.
Visist the YOUTH PoWR website for more details Youth PoWR is an initiative of the Columban Centre for Christian-Muslim Relation.