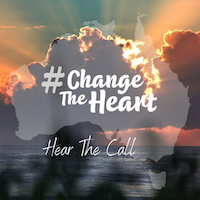 #ChangeTheHeart Prayer Service
Pray, listen, learn and act
You are invited to join Aunty Jean Phillips, along with Common Grace, calling Christians to pray, listen, learn and act at the #ChangeTheHeart Prayer Service.
When: Tuesday 25 January 2022 7:30 pm - 8:30 pm (AEDT)
Where: Chapel at the Australian Centre for Christianity & Culture, 15 Blackall St Barton, ACT
Register: to attend the service in person here
More information: Change the Heart Prayer Service - Australian Centre for Christianity and Culture (csu.edu.au)
Watch the service online
If you cannot participate in person at the service in Canberra, you can watch the service online. The service will be streamed on the Common Grace's  ChangeTheHeart webpage. 
For more information about the event and how you can participate with your church group or community, visit the Common Grace homepage: www.commongrace.org.au 
---
An Australian Eucharist for Lament & Hope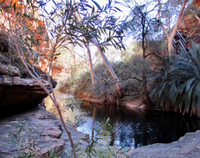 The following service can be used on 26th January to recognise the history of this country and to instigate the healing of hearts for all.
Permission is given for non-commercial use in worship and similar events.
An Australian Eucharist for Lament & Hope - RedShoesWalking
Author: Rev Glenn Loughrey
Glenn has worked with young people and their families for over 30 years in various fields. He's currently a Vicar at St Oswald's Anglican Church, Glen Iris in Melbourne.
He's greatly interested in the work of Thomas Merton and his impact on the 20th century. He is an indigenous man with a particular interest in indigenous issues and spirituality.
Also, Glenn is an artist — Learn more at glennloughrey.com
Acknowledgement of Country:
Today, as we gather to worship,
we acknowledge the [Werrundjeri] people,
who are and always will be
the sovereign custodians of this place.
We acknowledge that through this land,
the First Peoples were nurtured and sustained
by the Spirit alive in this place,
and in a spirit of responsibility and reciprocity,
they cared for it.
We honour them for their custodianship
of the land on which we gather today.
We acknowledge that the First Peoples
already had a sophisticated understanding
of the Great Creator Spirit
before the arrival of the colonisers;
this Spirit was already in the land,
revealing the Way to be on country
through law, language, custom and ceremony.
We acknowledge that this understanding resembles
the love and grace
that was revealed in Jesus Christ,
and that it sustained the First Peoples
and gave them particular insights into God's ways:
and so we rejoice
in the hope of reconciliation
found in the good news about Jesus the Christ, our Elder.
(From Rev Glenn Loughrey's 'An Australian Eucharist for Lament and Hope')