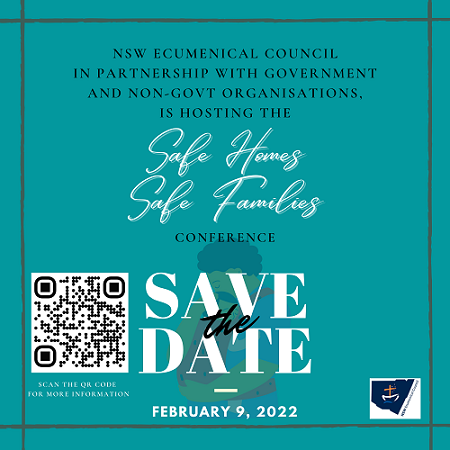 Ecumenical Conference
Please save the date for the Safe Homes Safe Families Conference hosted by the NSW Ecumenical Council for the Domestic Violence Project.
The Conference will be hosted by NSW Ecumenical Council in partnership with Government and Non Government organisations.
When: Wednesday 9 February 2022
The Location/platform and time to be confirmed closer to the date. 
More information available on the flyer and via this online form: Safe Homes Safe Families Save the Date Online Form
Flyer: Safe Homes Safe Families Save the Date Feb 2022