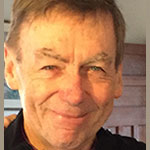 Lent begins:
When I was a Curate in Country Victoria, I learned the tradition of praying the Ash Wednesday Collect each day and along with the Collect for each Sunday in Lent.
It therefore penetrated my heart and focused the Lenten journey: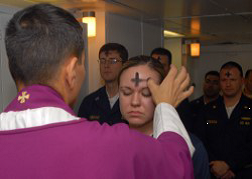 Almighty and everlasting God,
you hate nothing that you have made,
and you forgive the sins of all who are penitent:
create and make in us new and contrite hearts,
that we, worthily lamenting our sins,
and acknowledging our wretchedness,
may obtain of you, the God of all mercy,
perfect remission and forgiveness;
through Jesus Christ our Lord. Amen.
"Stand mature and fully assured in everything that God wills." (Colossians 4:12).
As Lent begins, our prayer, in Jesus' holy Name, is that we might know all that our God wants us to do; that we might do this perfectly; that we do it according to God's pattern and that we do it completely.
This framing of Colossians 4:12 came unexpectedly to me this week from a Nigerian pastor. He wrote at the bidding of a group of ministers who had a Retreat on a mountain in Osun State, Nigeria.
They went there to pray for the Church and for honouring of the Gospel, as we do here and now.
Bishop Philip Huggins
President


News updates from the President
Renewing our multicultural commitment: For love and understanding, not hate and fear!
During January local Sudanese and South Sudanese clergy and lay leaders gathered in Melbourne for prayer and practical responses.
The following have now taken place:
"In our packed Cathedral on Sunday we all gathered for healing prayers, including for victims of violence. At the end we sang "What the world needs now is love, sweet love". True as ever!As we look ahead I would urge that our political leaders meet together and re-affirm a bi-partisan approach to multicultural harmony.... Bi-partisan leadership and strong support from civil society is crucial in these months ahead." Bishop Philip Huggins
A third request was for a high-level National Roundtable of South Sudanese and Sudanese leaders. This will be held in Canberra 15-16 May 2018.