NSW - DISASTER RECOVERY CHAPLAINCY TRAINING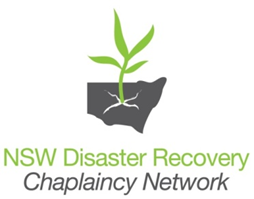 New courses opening in early 2017
The Disaster Recovery Chaplaincy Network (DRCN) is an ecumenical and multi-faith network of disaster-recovery trained clergy and ministry agents that has been responding to disasters and emergencies across NSW since 2011. The DRCN is coordinated by the Uniting Church in Australia (Synod of NSW and ACT).
The Network is incorporated in the NSW Disaster Welfare arrangements of the Emergency Management Plan (EMPLAN) to provide pastoral support in evacuation and recovery centres, and into communities, following disasters and emergency events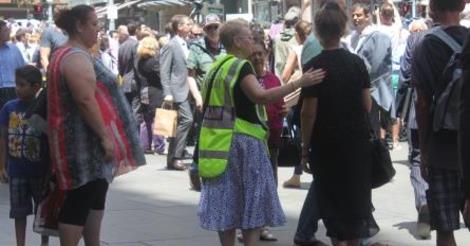 COURSE SCHEDULE FOR EARLY 2017
*February 7 – Team Leaders' Training – Sydney
March 14-15 – Basic Training - Sydney
*May 9 – Ministers' Support Training - Sydney
May 16-17 – Basic Training - Orange
June 6-7 - Basic Training - Sydney.
* Two new courses for current DRCN chaplains
Who may apply?
DRCN chaplains are ministry agents from a range of faith organisations who are ordained or equivalent, or are employed in institutional chaplaincy (eg. Hospital, Gaol, Aged Care) and who have the support of their denominational or faith body for involvement.
What does it cost?
Training, travel (and accommodation if necessary) is covered by a joint Federal/State government grant.
Click on the Dropbox link to find out more and access the application and nomination forms.
For more information or to apply:
email This email address is being protected from spambots. You need JavaScript enabled to view it. or contact Rev. Dr. Stephen Robinson on 0412 820 848