World Council of Churches 
"A Jesus who receives love" 
The WCC offers first pre-assembly Bible study
The World Council of Churches (WCC) has published the first of a series of Bible studies that leads up to the WCC 11th Assembly in 2022 in Karlsruhe, Germany. 
The Bible studies begin with the season of Advent. The first reflection was created by Rev. Dr Susan Durber, moderator of the WCC Faith and Order Commission.
 "We discover, in the stories of this season of our faith, that love cannot be only an act of power, but must also be an act of vulnerability."
Read the first Bible study of the series: "Advent and Christmas", by Rev. Dr Susan Durber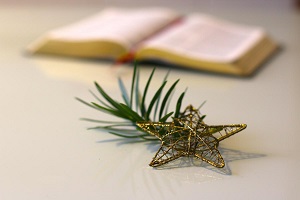 The series is based on the assembly  theme and linked to the significant annual Christian feast days. The next study will be published in preparation for Epiphany.
Photo: Marcelo Schneider/WCC