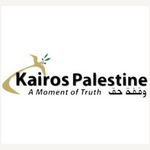 Advent and Christmas Reflections
A resource full of reflections, prayers, and actions for each of the four Sundays of Advent and for Christmas Day.  
"This year the Christmas Alert includes Human Stories from Palestinians in all areas of Palestine: West Bank, Gaza, Jerusalem, the 1948 occupied Palestinian cities and the Diaspora. Each story gives a glimpse of Palestinians' life inside and outside Palestine and highlights the unity in struggle, resistance and hope among Palestinians."