As the angels sing 'Glory to God in the Highest'.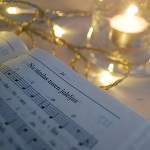 Our son was listening at a distance as his four year old daughter told the Christmas Story to another four year old, using a picture book.
..."and then these angels came. So the paddock people went to see the baby Jesus for themselves..!" she exclaimed with much delight.
Click here to read the 12 messages from Australian Church Leaders
(NB. In the Western Church, Christmas is celebrated on 25 December2018.
Most Orthodox Churches will celebrate the Feast of the Nativity on 7 January 2019.)
For more information, contact the NCCA Secretariat on 8259 0800
Two peoples and three faiths call Jerusalem, City of God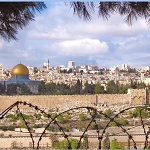 NCCA Media Statement
13 December 2018
We are soon to remember Jesus born in a Bethlehem stable, there being no other place. Read more