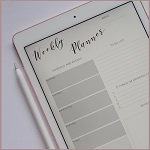 NCCA Assembly Roundtable
When: Thursday 21 March 2019 10:00 am – 3:00 pm
Where: St James Parish Hall, Sydney CBD.
Topic: Selection, training and screening for ordination candidates and church workers, including best practice in psychological testing.
One of the findings of the Royal Commission was that "the occurrence of child sexual abuse within religious institutions may in part be attributed to the poor selection and screening of candidates for religious ministry and the lack of appropriate initial training or formation."
The Assembly Roundtable will follow the regular format of theological input, review of good practice in this area and a case study from one of our church dioceses.