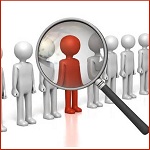 Australasian Religious Press Association (ARPA)
Expressions of interest are sought from ARPA for an Executive Officer.
This is a part-time (up to 10 hours per week) position. For duties and responsibilities, competencies and requirements, personal attributes and operational requirements download the ARPA Executive Officer job description here
For further information please contact the ARPA President, Peter Bentley: This email address is being protected from spambots. You need JavaScript enabled to view it.; 0402 469907.
Australian Catholic Social Justice Council (ACSJC)
Applications are sought for an Editing and Research Officer. Closing date 16 December 2018.
The Australian Catholic Social Justice Council is looking to fill a vacancy for Editing and Research Officer. This is a Sydney-based position. The successful candidate will be responsible for editing publications and coordinating their production, as well as assisting in the research, education and advocacy activities of the Office.
For more information about this vacancy, see the job advertisement at http://socialjustice.catholic.org.au/position-vacant and download the position description from the link there.
For enquiries contact Ms Jane Bashiruddin on 0447 238 432 or email This email address is being protected from spambots. You need JavaScript enabled to view it..
Applications, including three referees, should be submitted via email to Jane Bashiruddin at This email address is being protected from spambots. You need JavaScript enabled to view it.. Applications close on Sunday 16 December at 5.00 pm.
Interviews are expected to be held in mid-January 2019.
Please share this information with people who might be interested in these roles.