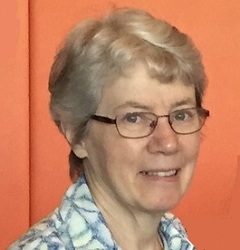 'The Word became flesh and lived among us' (John 1: 14).
What an extraordinary, breath-taking statement! God took on humanity – the same humanity that you and I share. The Gospel writer continues, 'From his fullness, we have all received' (John 1: 16). God shares our humanity and we share the Godhead.
What does this mean? God is calling us to share in God's love and mercy, to offer these divine gifts to others – not just in words, but in action. Today, in the reality of our life, we are the expression of God's love.
Those living in poverty and need call out to God. God answers through us.
May we live the reality of God becoming one with us, in our giving expression to God's love and mercy.
May you be blessed and know God's powerful love with you each day.
Sr Elizabeth Delaney sgs
General Secretary