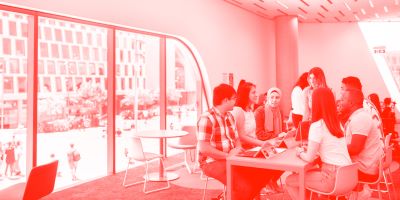 UTS Humanitarian Scholarship applications now open
UTS Centre for Social Justice & Inclusion invites applications for the 2023 UTS Humanitarian Scholarship. 
The Scholarship supports access to university study, participation and success for students with lived experiences of forced migration and seeking asylum in Australia. 
Applications for the scholarship close Friday 2 December 2022.  
The UTS Humanitarian Scholarship Program supports access to university study for students from refugee and asylum seeker backgrounds holding:
Temporary Protection Visas (TPV),
Safe Haven Enterprise Visas (SHEV),
protection bridging visas or
Temporary Humanitarian Concern Visas (THCV). 
UTS is pleased to welcome applicants from Ukraine and Afghanistan residing in Australia on Temporary Humanitarian Concern Visas (THCV) to apply.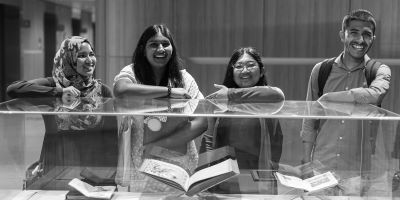 What does the scholarship include?
Full tuition and Student Services and Amenities Fee (SSAF) for the duration of undergraduate studies.
Stipend of $1000 per year to support educations costs.
Support including peer and academic mentoring, and tutoring.
Career coaching, industry mentoring and internship opportunities.
More information
All applicants must also apply and receive an offer to study at UTS to be eligible for consideration for the scholarship.
For more information and instructions on how to apply, visit the UTS website. 
If you have any further questions, contact us at the Centre for Social Justice & Inclusion via: This email address is being protected from spambots. You need JavaScript enabled to view it. 
Apply for a UTS Humanitarian Scholarship  
---

Australian Churches Refugee Taskforce (ACRT) is an activity of the National Council of Churches in Australia (NCCA).  
We believe our faith calls us to welcome the stranger and care for the people who find themselves displaced, marginalised or homeless, and those in need of protection. We want to see a compassionate and generous response to welcoming refugees into Australia.