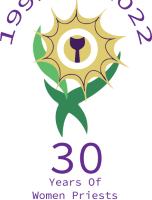 Registrations now open
Unfinished Business: Celebrating Anglican Women's Ministry in Australia 
It's thirty years since Anglican women were first ordained as priests in Australia.
But there are still dioceses that limit or refuse to acknowledge women's ordained ministry. The time is ripe to challenge this stance.
The Movement for the Ordination of Women Australia is organising a conference in Sydney from 16 to 18 September 2022 – Unfinished Business – to recognise the struggle for Anglican women's ordination in Australia, celebrate the courage and service of ordained women, and honour those who have fought for women's ordination over many years.
Speakers who will be addressing the past, present and future of women's ordained ministry include:
Dr Julia Baird and Keith Mason AC, QC,
Professor Eileen Baldry AO,
the Rev'd Val Graydon,
the Rev'd Dr Lesley McLean,
Dr Gwenneth Roberts,
the Rev'd Gloria Shipp,
the Rev'd Elisa Waterhouse CSC,
the Rev'd Canon Mara Di Francesco,
Dr Jacqueline Service,
Anne Hywood,
the Rev'd Angela Peverell, and
the Rev'd Canon Professor Dorothy Lee
When: 16 to 18 September 2022 
Where: Christ Church St Laurence, 812 George Street, Sydney. 
Program details: are posted on the MOW website https://mowatch.com.au/ 
Registration: details are available by hitting the 'buy tickets' button here - https://mowatch.com.au/conferences/2022-mow-unfinished-business-30th-anniversary-conference/ 
If you have any queries please contact  This email address is being protected from spambots. You need JavaScript enabled to view it. 
Please forward this information to anyone you know who may be interested in the conference or supporting MOW.