Listening to Our Little People 
Resource material for Aboriginal and Torres Strait Islander children during the coronavirus (COVID-19) pandemic.
SNAICC - National Voice for our Children has produced these images and videos for Aboriginal Children's Day (4 August), which are available on their website.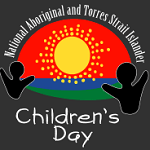 You can watch the video 'Our Kids and Covid-19' , narrated by Sue-Anne Hunter, SNAICC Sector Development Manager, here https://www.youtube.com/watch?v=ivXZVVt5z_M&feature=emb_logo. 
More information, images and videos can be found here  https://aboriginalchildrensday.com.au/images-and-videos/
Or visit the SNAICC – National Voice for our Children website https://www.snaicc.org.au/  (image below from SNAICC website)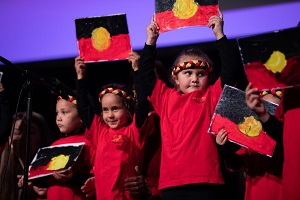 OTHER RESOURCES
Coronavirus (COVID-19) information for Aboriginal and Torres Strait Islander communities - Department of Health and Human Services, State Government of Victoria, Australia
Australia's children - Aboriginal and Torres Strait Islander children - Australian Institute of Health and Welfare    
Information Relating to COVID-19 for the Aboriginal Child, Family & Community Services Sector - NSW Child, Family and Community Peak Aboriginal Corporation 
COVID-19 Support - The Victorian Aboriginal Child Care Agency