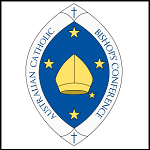 Australian Catholic Bishops Conference (ACBC)
The Victorian Court of Appeal has today announced that, in a 2-1 decision, Cardinal George Pell's appeal against his convictions for child sexual abuse offences has been dismissed.
The Catholic Bishops of Australia believe all Australians must be equal under the law and accept today's judgement accordingly.
Read the full statement from Archbishop Mark Coleridge, Archbishop of Brisbane, President ACBC, released 21 August 2019.