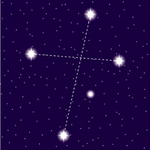 The theme for the Week of Prayer for Christian Unity in 2022 was chosen by the Middle East Council of Churches "We saw the star in the East, and we came to worship" (cf Matthew 2:2) 
More than ever, in these difficult times, we need a light that shines in the darkness and that light, Christians proclaim, has been manifested in Jesus Christ. 
NCCA RESOURCES are now available.
The NCCA's Faith and Unity Commission have graciously adapted the following resources for Australian use:
2022 WoPCU Poster (PDF)
2022 WoPCU Prayer card (PDF)
2022 Order of Service Adapted (word) 
2022 WoPCU Reflections for the Eight Days (PDF)
Sermon Notes
Hymns International 
WoPCU Background
You will find these on the Faith and Unity page of our website. 
Acknowledgement: These resources in Australia are based on the international material for the 2021 Week of Prayer for Christian Unity produced by the World Council of Churches. They have been adapted for use in Australia by the Faith and Unity Commission of the National Council of Churches in Australia.
Donation: If you have found these resources useful, any donations to help cover the cost of producing the resources will be gratefully received by NCCA Faith and Unity. Locked Bag Q199, Queen Victoria Building NSW 1230. Or make a donation online via our secure payment gateway 
Many thanks.
For more information: ph. (02) 9299 2215