What is the Palestine Israel Ecumenical Network?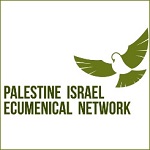 If you are new to church Ministry you may not be aware of who PIEN is, so we thought we would take the opportunity and send you this introduction.
"The Palestine Israel Ecumenical Network (PIEN) is a network of Australian Christians and supporters, united in faith and commitment to Christ's vision for universal reconciliation, as expressed in his mission of good news for the poor, release for the captives and freedom for the oppressed (Luke 4: 18). It is on that basis that we seek lasting peace and justice for the people of Palestine and Israel. We comprise over 600 people from 11 different denominations of the Christian church. We were established by church leaders in Canberra back in 2006 and have steadily grown to be a national movement with members in every state and territory of Australia. 
We work to achieve this peace with justice by educating Australians on relevant human rights issues, seeking public policy change, encouraging theological discussion with practical action and amplifying the voice and work of Christian communities in Palestine and Israel. "
Palestinian Christians are pleading with global Christians not to ignore them and their plight. The Christian Palestinian narrative is often overlooked in conversations about the Holy Land. The Church's presence in Jerusalem is constantly under threat and sadly Palestinian Christians are leaving the Holy Land in large numbers with those remaining fearing that the Christian presence in the land of its birth, will one day cease. 
Kairos Palestine is a movement that started eleven years ago with the launch of 'A Moment of Truth: A word of faith, hope and love from the heart of Palestinian suffering' which is a message from the heads of churches in Palestine to the global church (it can be found here - https://www.kairospalestine.ps/index.php/about-kairos/kairos-palestine-document ). Last year at a conference marking the 10th anniversary of this document, those present issued this statement to the global church - https://www.kairospalestine.ps/index.php/resources/statements/kairos-palestine-10th-anniversary-conference-statement-call-to-the-church ". 
You can find out more about the work of PIEN through their website – www.pien.org.au  
Following on Facebook - https://www.facebook.com/PalestineIsraelEcumenicalNetwork/.
Perhaps consider receiving their regular email Update or even becoming a member.  Email : Nell Potter  This email address is being protected from spambots. You need JavaScript enabled to view it.  
Easter resources of Kairos Palestine
As a way of being informed and connected to the Palestinian Christian community in the Holy Land we encourage you to familiarize yourself with our work and that of Kairos Palestine. As we turn our attention to Holy Week, a fantastic resource is Kairos Palestine's Easter Alert, which is a guiding textbook from Easter to Pentecost. "The purpose of the annual Kairos alert is to shed light on the reality on the ground and provide a Christian commentary and analysis to this reality". It will be available to download after 1st April from - https://www.kairospalestine.ps/index.php/resources/alerts  
Share this introduction with your churches and networks 

Easter resources of Kairos Palestine.