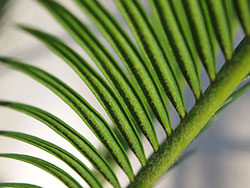 Seasons - Exploring the Bible each week
5 April 2020
This Sunday's issue has been offered as a free resource for Palm Sunday and contains scripture readings, reflections and prayers. 
M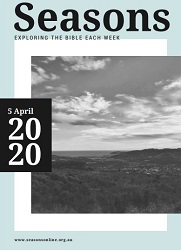 ediaCom Education has made this resource available to congregations and individuals so they can partake in weekly study when self-isolating as a result of the Coronavirus (Covid 19) pandemic. It can be downloaded here: http://www.mediacom.org.au/pdf/April_5.pdf 
The Palm Sunday resource is derived from the MediaCom Education 'Seasons' product, which is discounted to $75 online for the Lent/Easter period (1 March to 31 May, 2020, https://www.mediacomeshop.org.au/test/index.php?route=product/product&product_id=500)
Also available through MediaCom as a special discounted offer:
The Upper Room Daily Devotional – special price for June – August, 2020
This small devotional book featuring Ruth and Naomi on the cover, is bringing daily hope and scripture to people isolated at home in these unusual times. MediaCom Education are offering this for a special price of $13.50 (which covers daily devotionals for May, June, July & August). This includes four months of daily devotional readings and free postage! Get one for yourself or someone you think who really needs it: https://www.mediacomeducation.org.au/shop/daily-devotional-may-august-2020/ 
Please feel free to share this information in your congregations and networks.
More information on the MediaCom Education Facebook page: https://www.facebook.com/MediacomEducation/?ref=br_rs