Save the Date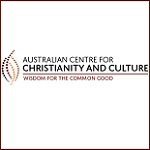 Ancient Futures: the Renewal of Religious Life in the Australian Church
The Ancient Futures Conference committee have decided to postpone the conference, previously scheduled 3-5 March 2022,  due to the uncertainty of the COVID-19 situation. 
The organising group will be meeting in March 2022 to rethink and pray about futures plans along the lines of holding another 1-day online seminar (with online content and regional hubs) on 5 November 2022, and then an in-person 3-day conference in Canberra from 18 – 20 May 2023.
Please pray with them as they journey together for this important conversation. May the Lord light our paths as we travel the road together.
Proposed: 5 November 2022 online and in person 18-20 May 2023.
Was: Thursday 3 - Saturday 5 March 2022
Location: The Chapel, the Australian Centre for Christianity and Culture, 15 Blackall Street, Barton, ACT. 
For more information about the conference please visit  The Ancient Futures Conference website  or  the Australian Centre for Christianity and Culture (ACC&C)