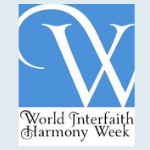 Reconciliation & multifaith: 
Aboriginal worldviews and the Australian Christian heritage delivered by Senator Patrick Dodson.
The Parliamentary Friends of Multiculturalism, in partnership with Religions for Peace Australia & Canberra Interfaith Forum, we would like to extend an invitation to join them for this virtual lecture.
When: Monday 10 May 2021  
Time: 6:00pm Canberra/Sydney/Melbourne/Hobart, 5:30pm Adelaide/Darwin, 4:00pm Perth
The lecture will be via Zoom from Canberra - please contact Sue Ennis at This email address is being protected from spambots. You need JavaScript enabled to view it. for the Zoom link prior to 4pm (AEST) Monday 10 May 2021
NB: The lecture will start a few minutes after 6pm (AEST) when everyone is settled. 
Background: 
Senator Patrick Dodson is a Yawuru man from Broome in Western Australia. He has dedicated his life work to being an advocate for constructive relationships between Indigenous and non-Indigenous peoples based on mutual respect, understanding and dialogue. He is a recipient of the Sydney International Peace prize. Patrick has extensive experience in Aboriginal Affairs, previously as Director of the Central and Kimberley Land Councils and as a Commissioner in the Royal Commission into Aboriginal Deaths in Custody. He also served as inaugural Chair of the Council for Aboriginal Reconciliation and as Co-Chair of the Expert Panel for Constitutional Recognition of Indigenous Australians. Prior to his endorsement by the Australian Labor Party as a Western Australian Senator in March 2016, Patrick was a member of the ANU Council, Adjunct Professor at the University of Notre Dame (Broome) and Co-Chair of the National Referendum Council. Since entering the Parliament in 2016 as Senator for Western Australia and Shadow Assistant Minister for Indigenous Affairs and Aboriginal and Torres Strait Islanders, Patrick has fought for justice for First Nations People and a fair go for remote and regional WA. Senator Patrick Dodson currently the Co-Chair of the Joint Select Committee on Constitutional Recognition Relating to Aboriginal and Torres Strait Islander Peoples 2018. You may read Patrick's First Speech: