#end violence against women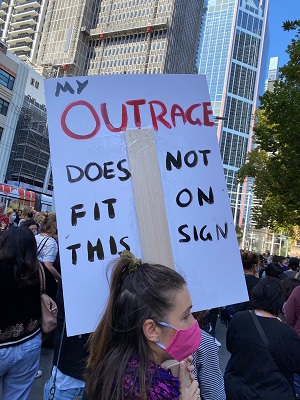 This week across Australia church women and men joined the tens of thousands calling for serious attention and funding to end violence against women. #Enough is enough. 
We joined the March 4 Justice as we all have a responsibility to speak out against violence, to ensure that women and men, boys and girls, are safe from harassment, abuse and violence in homes, schools, work, streets - in all places - from the highest political offices of the land to walking home at night. 
We came to the rallies on Monday 15 March to support the women who had the courage to tell their stories and to support all women and men in the call for real change to end violence against women. 
People of faith must speak out against sexual and gender-based violence. This violence is frequently hidden, and victims are often silent, fearing stigma and further violence. 
Jesus said: "I have come that all may have life and have it to the fullest." (John 10:10) 
All women should experience safety, respect and dignity. Gender justice seeks right relationships and affirms the belief that we are all made in the image of God with gifts and talents to contribute to the world, and our churches, based on mutual love and respect. The Biblical imperative is to create justice (Micah 6:8). 
The Natio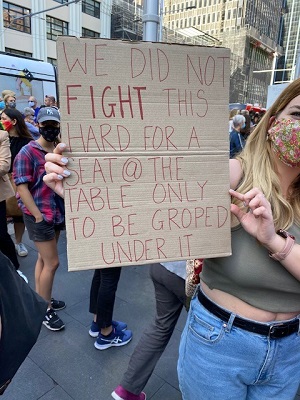 nal Council of Churches in Australia (NCCA) is a proud promoter of the global ecumenical campaign 'Thursdays in Black'. A campaign that grew out of the World Council of Churches' Decade of Churches in Solidarity with Women (1988 - 1998), in which stories of rape as a weapon of war, gender injustice, abuse, violence, and many tragedies that grow outward from such violence became all the more visible. 
Thursdays in Black is a global movement resisting attitudes and practices that permit rape and violence.
Visit: https://www.ncca.org.au/departments/thursdays-in-black