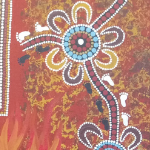 Applications closing soon
The Aboriginal & Torres Strait Islander Development Fund (ATSIDF), of the National Council of Churches in Australia, is a fund set up to assist Aboriginal & Torres Strait Islander Peoples by giving small, usually one-off grants for community development projects. The projects are funded through the NCCA annual Martung Upah Appeal.
How to Apply
Applications must be made on the appropriate form. Please read the guidelines before making your submission. Please note that grants over $5,000, or for recurrent funding, will not be considered. If you have any questions please contact the NCCA on (02) 8259 0800 prior to submitting your application.
For more information on the the Program guidelines and to access the application form please visit the NCCA First Nations' website page  
Closing date for current round applications: Friday 16 October 2020