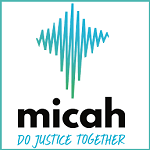 Australian Church Leaders raise their voices
Micah Australia has asked Australian Christian Leaders to sign a joint letter to the Prime Minister on COVID-19 and the Aid Budget.
NCCA President, Bishop Philip Huggins has added his signature to this letter and has become an Ambassador in the #End COVID for All campaign.
Christians stand together with courage and faith. Australia can be a generous nation and has the potential to be a light and a blessing to others. Like exhorts us:
'Let us not become weary in doing good, for at the proper time we will reap a harvest if we do not give up.' Galatians 6:9   
Micah Australia is presently arranging constituent meetings with Members of Parliament and is encouraging churches to host an event on the night of 19 August - World Humanitarian Day, to end COVID 
There is a growing list of Ambassadors and External Partners (non-sector) from Hugh Jackman, Hamish and Andy, to Guy Sebastian and Julia Gillard. 
YOU CAN PARTICIPATE
Micah Australia is also asking to sign the "Pledge to End COVID For ALL' as part of their #End COVID for All campaign  
Too many of our neighbours around the world are ill-equipped to deal with a pandemic. With no fences standing between any of us and COVID 19, we must stand in solidarity with all our neighbours, by encouraging our government to provide vital support to vulnerable nations.
It's not over until it's over for everyone.  Sign up here #End COVID for All campaign  
Get Your Church Involved. Micah Australia has produced specific resources for your church community to engage with this campaign. Download the Church Toolkit 

Read Plea to end COVID for all as virus grips poverty-stricken nations by Tim Costello - 6 July, 2020 
For more information visit Micah Australia  
These Campaign and Lobbying activities are being jointly organised by Micah Australia, ACFID and the Campaign for Australian Aid.