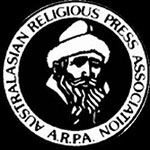 CONFERENCE 
The Australian Religious Press Association (ARPA) Executive met to discuss coming plans for the conference in Perth.  
After lengthy discussion about the current COVID-19 situation and the limitations of restrictions in different countries and states, the ARPA Executive has decided to cancel the ARPA Conference for 2020.   
The Ramon Williams Scholarship will not be awarded this year, as the scholarship is directly for the purpose of attending the conference. The scholarship levy will also not be charged this year.  
This decision takes into regard trans-Tasman fellowship, the health and safety of members, and financial pressure many may be facing.  
AWARDS 
We are pleased to confirm that the 2020 ARPA Awards will still go ahead.  
However, the process will be fully online. More details about how these awards will be presented will be made available closer to the date.  
In light of the current crisis, we are also pleased to offer an extension to the award entry deadline:  
The deadline for 2020 ARPA Award entries has been extended. New deadline is now 30 June 2020.  
AWARD SUBMISSIONS - https://arpaamj.wufoo.com/forms/z1ntyzy0258csz/