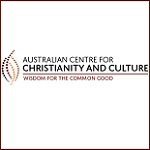 "Think globally; Act locally": Next Steps for Climate Change Policy in Australia
An evening Seminar with Mr Jamie Isbister, Australia's Ambassador for the Environment and Bishop Philip Huggins. Followed by a question and answer session.
Date: Thursday 6 February 2020
Time: 6.00-8.00pm
Venue: Chapel of the Australian Centre for Christianity and Culture, cnr Blackall Street & Kings Avenue, Barton ACT
Register: online https://about.csu.edu.au/community/accc/events/single/2020-events/next-steps-for-climate-change-policy-for-a-future-australia
This event is co-hosted by the National Council of Churches of Australia and the ACC&C.
Light refreshments will be provided.
NCCA Media Statement
Read a recent media release by National Council of Churches, The Way Forward on Climate Change