World Council of Churches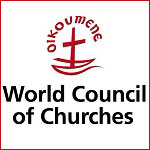 Week of Prayer for Christian Unity - Northern Hemisphere - 18-25 January 2020
Christians across the northen part of the world will pray and reflect on what it means to "show unusual kindness." This year's theme, "they showed us unusual kindness," is taken from Acts 28:2, and draws on the story of Paul finding safety in Malta after a shipwreck. The resources this year have been prepared by members of different churches in Malta.
Please visit the WCC website for information - https://www.oikoumene.org/en/press-centre/news/worlds-largest-prayer-gathering-to-celebrate-gift-of-unity
REMINDER
In Australia we will celebrate the 2020 Week of Prayer for Christian Unity in the week between Ascension (21 May) and Pentecost (31 May). More information will be circulated about the adapted resources and prayers for Australia in due course.