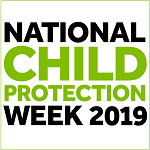 1 - 7 September 2019
NAPCAN (National Association for Prevention of Child Abuse & Neglect) has extended an invitation to faith-based organisations across Australia to play their part in National Child Protection Week in the first week of September.
Children thrive when they are part of strong connected communities, where their parents are well supported. NAPCAN values the important role that faith-based organisations can play in creating these family-friendly, connected communities that are so important for children. Our Churches and church organisations are like lighthouses for families and children who are experiencing choppy waters in their lives.
So this year, NAPCAN have created a special campaign page with suggestions for how faith-based organisations can be part of National Child Protection Week.
To link directly to the information, visit: https://www.napcan.org.au/get-involved-tips-for-faith-based-orgs/
All the campaign resources can be found on the general Get Involved page at: https://www.napcan.org.au/ncpw-get-involved-2/
Churches and faith organisations are encouraged to:
add their logos to the campaign,
sign up for the newsletter,
share a post on social media,
use the children's activities, or
put up a poster.
Please feel free to contact Helen Fogarty mailto:This email address is being protected from spambots. You need JavaScript enabled to view it. if you would like more information about the campaigns or how NAPCAN might be able to assist with child safe organisation practices or training. (Note: NAPCAN currently has free training available in Queensland and NT)