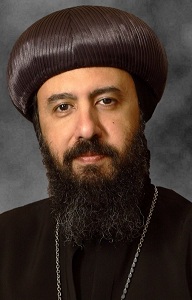 The New South Wales Ecumenical Council
Public Forum and Book Launch
With international guest speaker, Archbishop Angaelos, Coptic Archbishop of London
Tuesday 25 June 2019 10:00 am - Public Forum: 'Living Respectfully in a Pluralistic Society'
Tuesday 25 June 2019 12:00 pm - Book Launch: 'The 21: A Journey of the Land of Coptic Martyrs'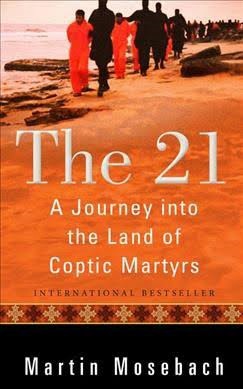 Location: Pitt Street Uniting Church 264 Pitt St, Sydney
Archbishop Angaelos is the Archbishop of London, Papal Legate of the Coptic Orthodox Church to the United Kingdom, President of Bible Society, President of Churches Together in England, Moderator of Churches Together in Britain and Ireland
Click here to register for each event
Dinner and Talk
Featuring international guest speaker, Metropolitan Geevarghese Coorilos speakingon "Mission: Turning the World Upside Down"
Thursday 27 June 2019 6:00 pm for 6:30 - 8:45 pm
Location: City Tattersalls Club, 198 Pitts Street, Sydney
Metropolitan Geevarghese Coorilos is Moderator, Commission on World Mission and Evangelism, WCC, Metropolitan, Niranan Dioceseof the Malankara Jacbite Syriac Orhtodox Church , President of the Kerala Council of Churhes. He is in Australia as a guest of the National Council of Churches in Australia.
Cost: $48 - payable in advance or in cash on the night
RSVP: 19 June 2019 to Professor Diane Speed - This email address is being protected from spambots. You need JavaScript enabled to view it. OR Ms Mandy Tibbey - This email address is being protected from spambots. You need JavaScript enabled to view it.
For enquiries, please email either of these two RSVP contacts
Annual Fund Raising Dinner

Sunday 11 August 2019 7:00 - 10:00 pm
Three course Dinner and talk on the topic: "The Work of the Council - Ecumenism in Action: Past, Present and Future in teh Australian Context"
Keynote Speaker: Rev Dr Raymond Williamson OAM President of the NSWEC, Emeritus General Secretary NSWEC, Emeritus Scholar on Ecumenism, Australian Centre for Christianity and Culture
Special Guest Speaker: His Beatitude Mr Meelis Zaia, Metropolitan of the Archdiocese of Australia, New Zealand and Lebanon of the Assyrian Church of the Eastin the Oceania region.
Cost: Donation $50 per person (includes drinks)
Venue: St Hrumizd Assyrian Church of the EAst Catherdral, Edessa Hall, 7-9 Greeenfield Road, Greenfield Park
More information and RSVP: Deacon Nishan Basmajian 0413 364 296 or Fr Youssef Fanous 0404 493 805
View the flyer here or go to the NSWEC website https://www.nswec.org.au/news-and-events/annual-fund-raising-dinner