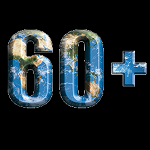 30 March 2019 8:30pm
The fight for our planet's future is on!
Switch off for Earth Hour on Saturday 30 March and help make a difference against climate change.
Australia is home to some of the world's most iconic and breathtaking natural landscapes and wildlife. But we're facing massive threats to our biodiversity due to climate change.
Every year people around the world in more than 7,000 cities in over 180 countries take part in this global conservation movement. Mark Earth Hour by going 'lights out' for 60 minutes at 8.30pm – a symbolic show of solidarity.
Other ways of being involved:
Discover how the world could change as global temperatures increase. See the effects on your home, community, sports, farming, the environment and the beach - https://www.earthhour.org.au/Discover/climatefuture
Join an Earth Hour community event - https://events.earthhour.org.au/