Reconciliation Action Plan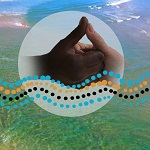 We would love to share that the Lutheran Church of Australia's first Reconciliation Action Plan (RAP) has now been endorsed. 
The LCA has a long and deep history with First Nations people. This Reflect RAP is a first nationally for the Lutheran Church of Australia. It is a call to action, to reflect on our relationships with Aboriginal and Torres Strait Islander peoples, not only with those in community, but those daily living amongst us, sitting in our pews and engaging in our ministry spaces across Australia. For a copy of the LCA's RAP and further information about this reconciliation journey of our church go to www.rap.lca.org.au  or  click here.