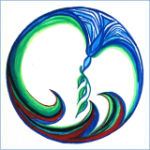 Pray for:
Families in Syria
This basic unit of Syrian society, which had previously saved its country in crisis, has lost its identity. Dispersed, deprived of resources, lacking shelter, grieving, ravaged by disease, the elderly—the heads of the family in the past—are increasingly isolated and find no assistance whatsoever. Forced to row against the current during these seven years of violence, can this shattered and fragile family keep standing?
Zimbabwe Council of Churches Peacebuilding Program
The Zimbabwe Council of Churches (ZCC) has a unique role in Zimbabwean society. It is working to bring community members together to heal wounds and address historical and structural causes of conflict in Zimbabwe. The ZCC builds social community and brings cohesion where there has previously been none due to intolerance of divergent views and opinions by different people and community leaders. The ZCC minister fraternal network facilitates community dialogues to re-build peaceful relations in the community. This work is particularly important in the lead-up to the 2018 election cycle, to promote peaceful communication and dialogue.