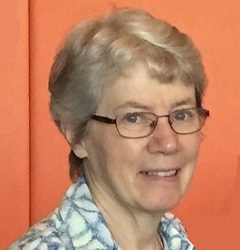 Dear friends
Considered by Australians to be the first day of Spring, although many would prefer to identify the spring equinox as such, 1st September has been named as a day of prayer for creation. The Ecumenical Patriarch has called for prayer on this day since 1989. Pope Francis has joined with him over several years in inviting all to join in prayer for our earth.
A growing number of churches mark 1st September as the first day of a Season of Creation. Extending for more than a month, the Season of Creation concludes on 4th October, the feast of St Francis of Assisi.
Francis' great love for creation is known through his Canticle of the Sun, in which he praises the Lord for 'our Brother Sun'.
He is strong and shines magnificently.O Lord, we think of you when we look at him.
As we see and hear of the effects of Hurricane Harvey in Texas, torrential rain in Mumbai, mudslides in Sierra Leone, we can appreciate how difficult it might be for some people to acknowledge the wonders of creation. Yet in the midst of such disasters, the witness of people's faith can be powerful.
Such disasters stir us to recognize that while calling us to praise God, the Season of Creation requires that we carefully reflect on our action and consider whether our stewardship of creation is consistent with our words. May it be so.
Prayer resources for the Season of Creation are available on the NCCA website.
Let's join in prayer for our Earth and the whole of creation.
Sr Elizabeth Delaney sgs
General Secretary